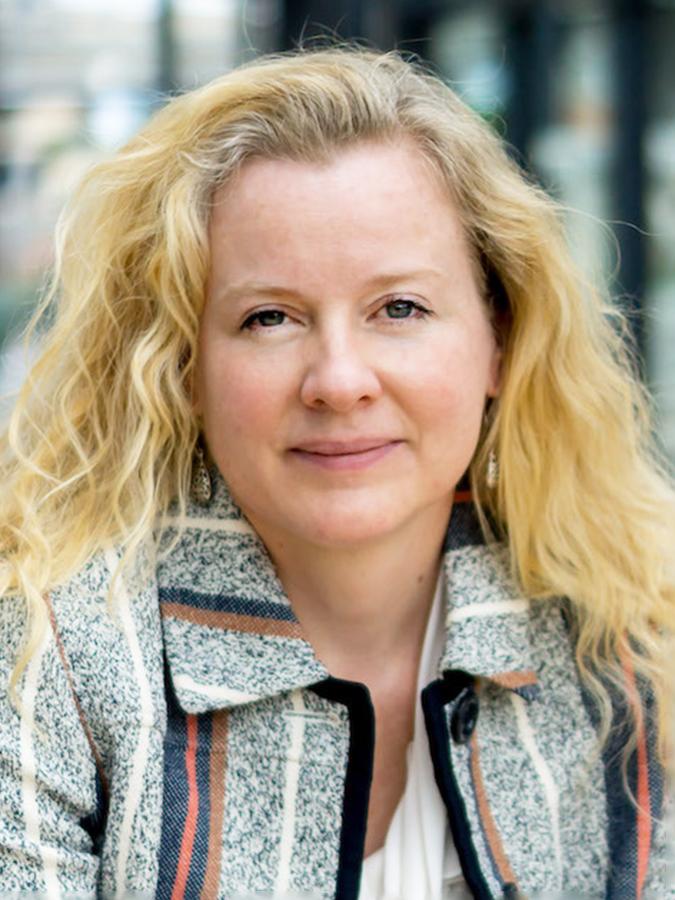 This article was originally published in Marquis Who's Who in America 2021-2022. You can view the press release here.
 WEST ROXBURY, MA, February 02, 2022 /24-7PressRelease/ — Dr. Teri Baydar has been included in Marquis Who's Who. As in all Marquis Who's Who biographical volumes, individuals profiled are selected on the basis of current reference value. Factors such as position, noteworthy accomplishments, visibility, and prominence in a field are all taken into account during the selection process.
Dr. Teri Baydar is a seasoned business professional with decades of research and leadership experience, specializing in transformational thinking. Previously, she worked as a project manager and researcher for the French think tank L'Institut de Recherche sur L'Inconscient et la Suggestion. She was also an international business development coordinator for the PricewaterhouseCoopers Parisian branch. Today, she excels as chief executive officer of White Lily Individual Development LLC. As a leadership consultant and coach, Dr. Teri educates and supports C-suites and high achievers towards their personal path of self-actualizing growth for the greater good. Through her private practice with White Lily and partnership with AceUp, she has worked with senior and emerging leaders at the Boston Consulting Group, American Academy of Arts and Sciences, Harvard University, IFF, General Electric, Global Partners LP, Housing Partnership Network, Rapid7, Topos Labs, Moët Hennessy Louis Vuitton, Starbucks, Komodo Technologies, MIT's Lincoln Laboratory, Zip Car, Enterome Bioscience, Pfizer, Facebook, the SEC and more. 
Throughout her time as a coach, she has supported and guided her clients through IPO's, startup, fast organic growth, scaling, company sell off, mergers, as well as cultural and strategic pivots. Her clients learn how to become more calm under stress, self-aware, confident, authentic, impactful, powerful, and emotionally intelligent leaders. They have lovingly coined her as "the CEO Whisperer", "little Tony Robbins", and "my own personal Yoda", amongst other nicknames. 
Dr. Teri earned her diploma in management studies as well as her Master's of Business Administration from Hult International Business School in London. She also earned a Doctorate of Divinity (Science of Mind) from the College of Divine Metaphysics, and became an ordained omni-faith minister and counselor. She is both a professional certified coach (PCC) through the International Coaching Federation, and a certified professional co-active coach (CPCC) through the Co-Active Training Institute.
In order to remain aware of changes in the field, Dr. Teri has accrued training in authentic leadership, managing complexity, and behavioral economics through Hult International Business School in Boston. Her education and additional training along with her hands-on work in social engineering for a foreign organization enabled her to develop her own specific high-impact method of behavioral change. She is engagement chairperson for Women in Technology International (WITI) New England. Dr. Teri gives back to her community by teaching, speaking, and offering courses to entrepreneurial accelerators and organizations, such as the Center for Women & Enterprise, Impact Hub Boston, Startup Institute and MassChallenge. She is a fellow of Harvard's McLean Institute of Coaching, and affiliated with the National Association for Professional Women and Boston Business Women. 
In order to forward her mission of raising the level of human consciousness, Dr. Teri has contributed to Paradise Reclaimed Podcast as senior producer and co-host in addition to authoring "Flip Your Switch: A User's Guide to a Whole New Mind." While she has achieved many professional victories and accolades throughout her career, she is perhaps most proud of her Professional Certified Coach (PCC) accreditation. There are fewer than 15,000 individuals who have completed this particular training worldwide. In her continued personal evolution, she studies Buddhism with great masters such as Khenpo Lama Migmar Tseten through the Sakya Institute at Harvard University, Chokyi Nyima Rinpoche at the Rangjung Yeshe Institute, and Lama Surya Das of the Dzogchen Foundation. Her personal pursuits include yoga, tai chi, meditation, and occasional fire walks. Looking ahead as an educator, Dr. Teri is focusing her energies on authoring books and establishing a groundbreaking personal development and consciousness training platform, entitled loveconscioushuman.com. 
Websites: whitelilycoaching.com and LoveConsciousHuman.com. 
LinkedIn: https://www.linkedin.com/in/coach2executives/
Instagram: drteribaydar1
twitter: @coach2executive
About Marquis Who's Who®
Since 1899, when A. N. Marquis printed the First Edition of Who's Who in America®, Marquis Who's Who® has chronicled the lives of the most accomplished individuals and innovators from every significant field of endeavor, including politics, business, medicine, law, education, art, religion and entertainment. Today, Who's Who in America® remains an essential biographical source for thousands of researchers, journalists, librarians and executive search firms around the world. Marquis® now publishes many Who's Who titles, including Who's Who in America®, Who's Who in the World®, Who's Who in American Law®, Who's Who in Medicine and Healthcare®, Who's Who in Science and Engineering®, and Who's Who in Asia®. Marquis® publications may be visited at the official Marquis Who's Who® website at www.marquiswhoswho.com.